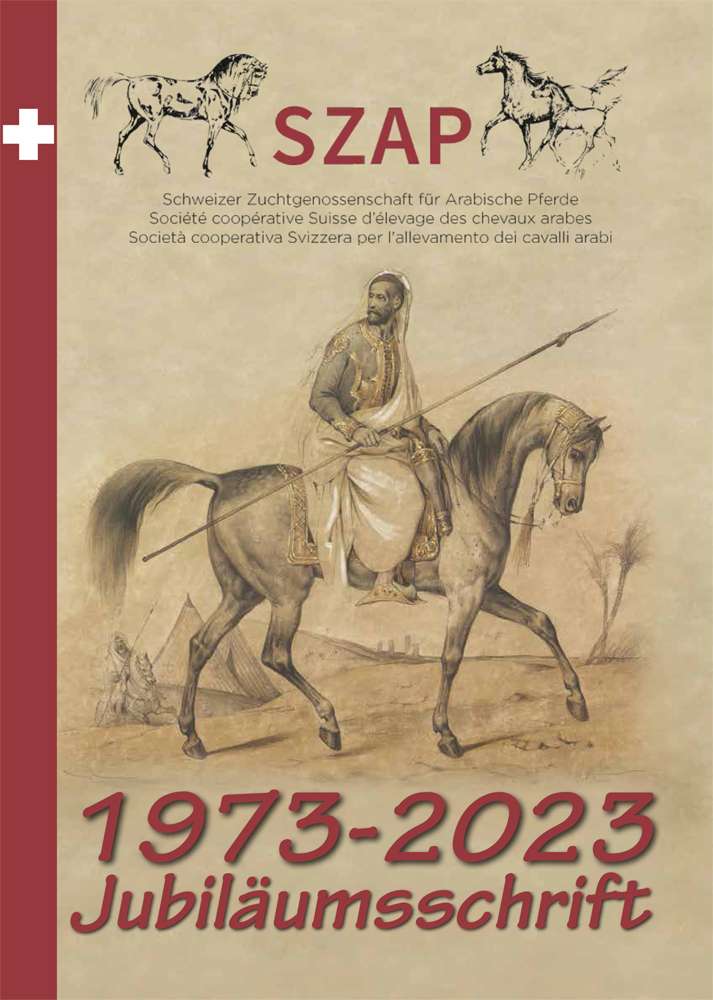 SZAP-Jubiläumsbroschüre 1973-2023
Jubiläumsbroschüre der Schweizer Zuchtgenossenschaft für Arabische Pferde zum 50-jährigen Bestehen. 90 Seiten, unzählige Fotos. Aus dem Inhalt: Die Gründung der SZAP - die Entwicklung von der Gründung bis zur Trennung Neue Ideen sind gefragt -30 Jahre Beständeschau, Elite-Pferde und mehr BAFRAN - Vollblutaraber für Schau und Sport - Das größte VA-Gestüt der Schweiz Ehre, wem Ehre gebührt - Shaklan Ibn Bengali, der gefragteste Hengst der Schweiz Echte Schweizer - Die Schweizer Stutenfamilien Steckbriefe bedeutender Pferde - Pferde, auf die man zu Recht stolz sein kann Die Welt zu Gast in der Schweiz - Die internationalen Schauen waren legendär! Araber sind nicht nur schön - Araber muß man reitern! Die besten Sportpferde - Jahreswertungen 1994 - 2022 Ja, wo laufen sie denn? - Die Geschichte der Araberrennen in der Schweiz
Unsere Preise verstehen sich inclusive MWSt., zuzüglich 1,60 € Porto national (innerhalb Deutschlands).
Dieses Angebot gilt nur für Kunden in Deutschland!
Lieferbare St.: 17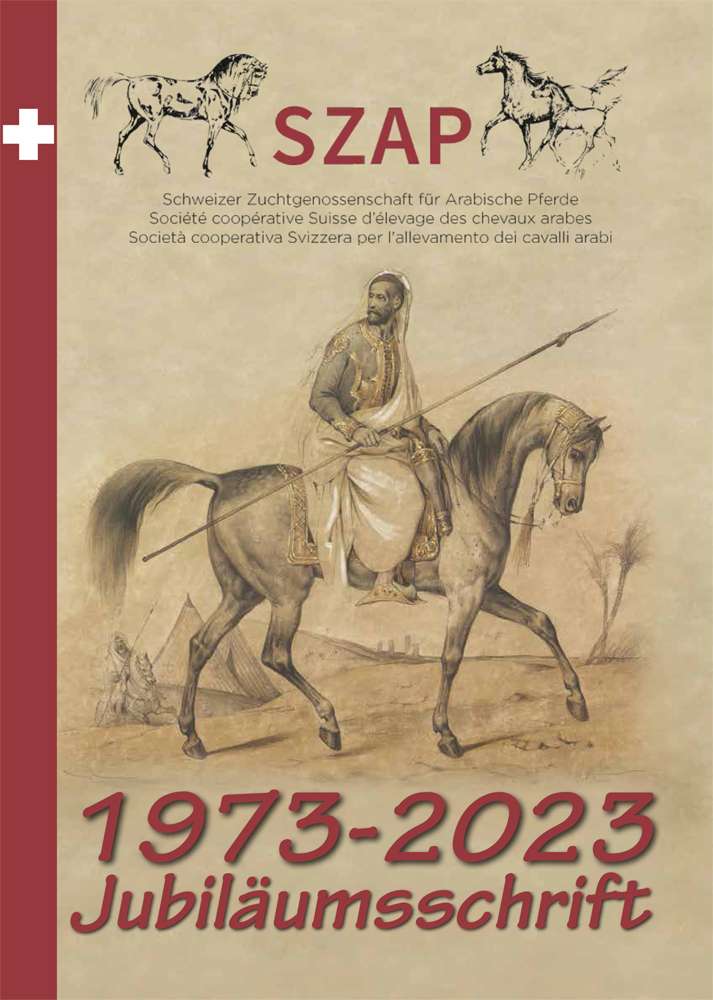 SZAP-Jubiläumsbroschüre 1973-2023 - für EU-Auslandskunden!
Bitte wählen sie ihr Land aus. Die Gesamtkosten (inklusive Versand) werden ihnen angezeigt.Please select your country below. The total costs (incl. postage) will be displayed!
Schweizer Kunden wenden sich bitte an die SZAP, Natalie Joerin, email: n.joerin(at)szap.ch
Lieferbare St.: 19