Weitere verlagsneue und gebrauchte Bücher zum Arabischen Pferd finden sie HIER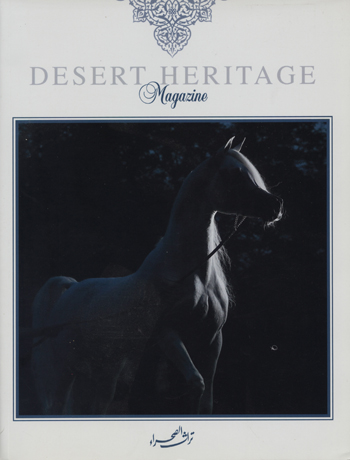 Desert Heritage Magazine No. 46/2019
Zeitschrift in englischer Sprache, 112 Seiten, zahlreiche Fotos. Aus dem Inhalt:
Al Ayal AA - Ambassador of the Heart
Royal Horses - The Stud of King Wilhelm I. of Württemberg
Agricon Logistic
Kuwait ANC Straight Egyptian
Alaa El Dine - Sire of Royalty
Eyesight, the Five Senses of a Horse
Unsere Preise verstehen sich incl. MWSt. undzuzüglich 5,00 € Porto (innerhalb Deutschlands).